No tahini? No problem. You can skip this expensive ingredient and use
peanut butter instead for a delicious homemade hummus. Serve with pita bread, chips, or fresh veggies.
Homemade Hummus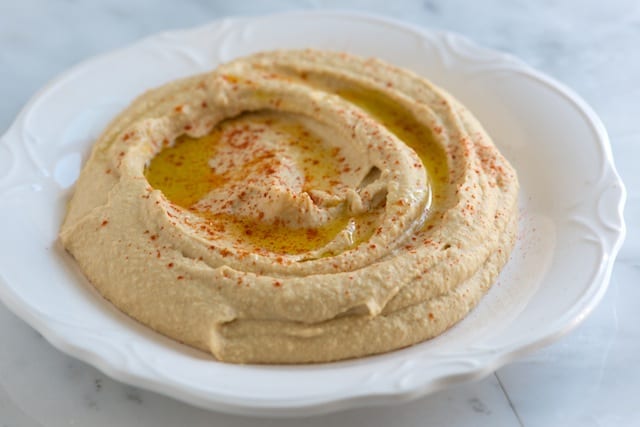 serves 4
1 can chickpeas (15 ounces)
1 clove garlic, peeled and finely chopped
2 tablespoons smooth peanut butter (or tahini)
2 tablespoons olive oil
2 tablespoons lemon juice (or the juice from 1 lemon)
salt and pepper to taste
optional spices: cumin, paprika, and red pepper flakes
1. Drain the can of chickpeas, saving the liquid for later.
2. Combine all ingredients except olive oil in a food processor or a large bowl. Add in half the saved liquid.
3. With the food processor or with a hand blender, blend the mixture until it forms a smooth paste.
4. Drizzle in the olive oil and blend until the mixture reaches the consistency of mayonnaise (add more of the saved liquid if needed).